WAKE COUNTY PUBLIC SCHOOL SYSTEM
Kingswood Elementary School
CARY, NORTH CAROLINA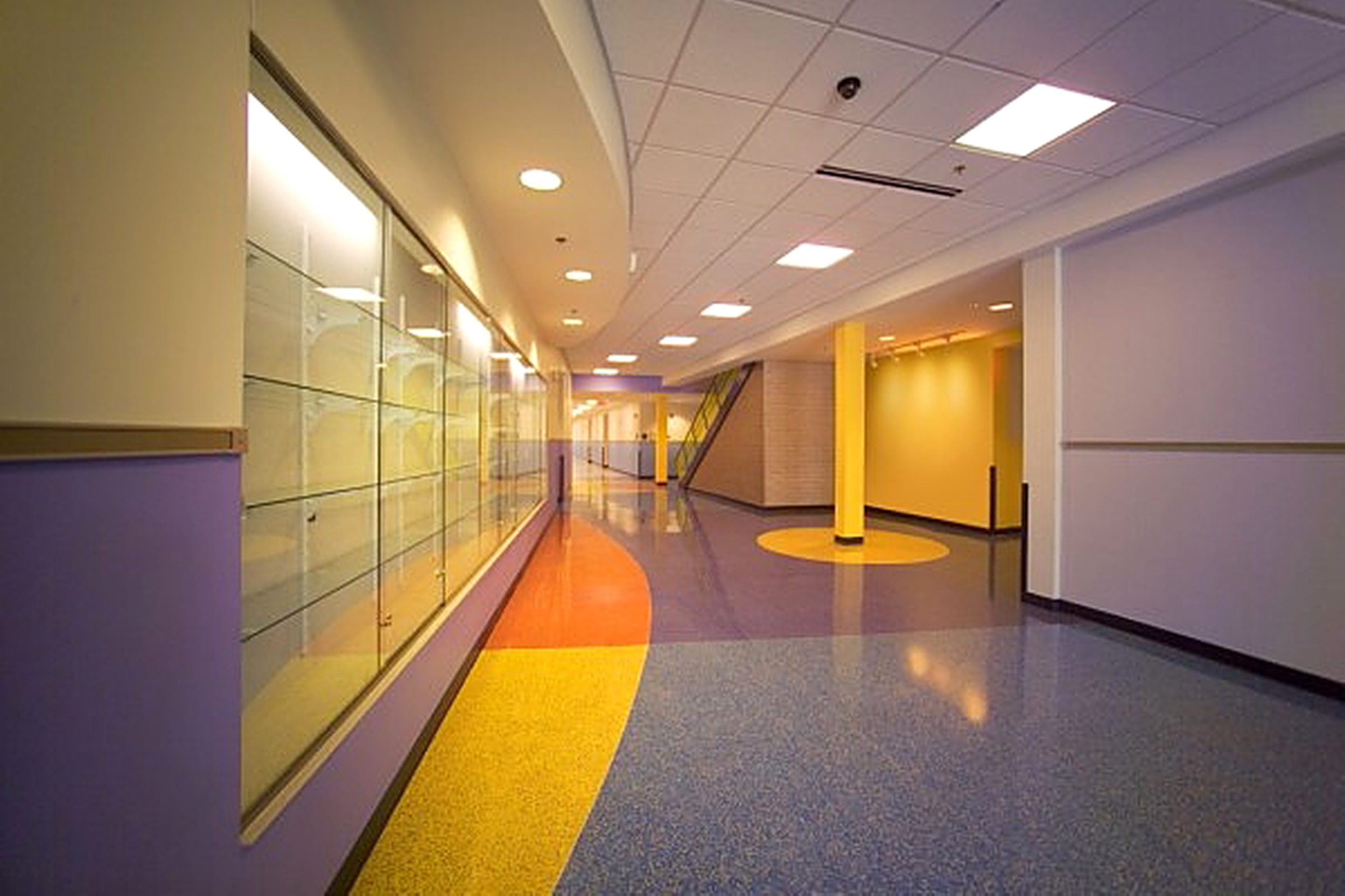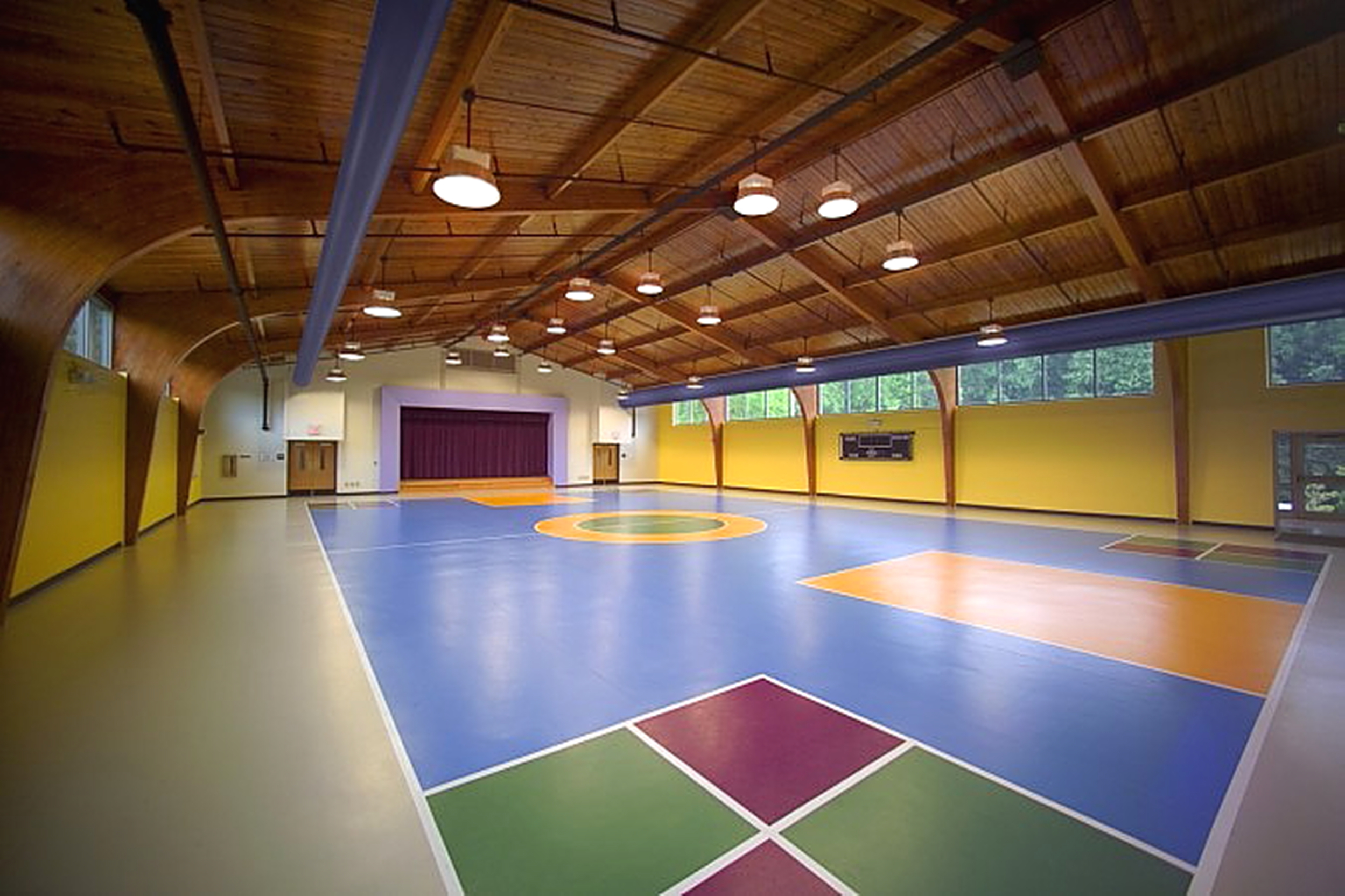 Kingswood Elementary School included a 56,000 square foot addition, plus the renovation of a 4,200 square foot media center and a 12,000 square foot gymnasium. Students are welcomed by a new covered walkway at the school entrance. Colorful terrazzo extends from the lobby to the corridor. The new two-story classroom building houses twenty-seven teaching spaces, administrative offices, and kitchen and dining facilities. The media center was updated with new finishes, technology, and fire alarm systems. A covered walkway at the parent drop-off area connects the new classroom building to the renovated gymnasium. The 1950 gymnasium was completely renovated with new finishes, windows, PM & E, sprinkler, roofing, group toilets and entry.
The compact site was completely renovated including parking, parent and bus drop-off loops, structured play areas, a play field with walking track, and pathways.
The design incorporated "green" construction principles including local building materials, low-VOC finishes, construction waste management, and an underground detention system.