WAKE TECH COMMUNITY COLLEGE
HOLDING HALL - RENOVATION


RALEIGH, NORTH CAROLIN

A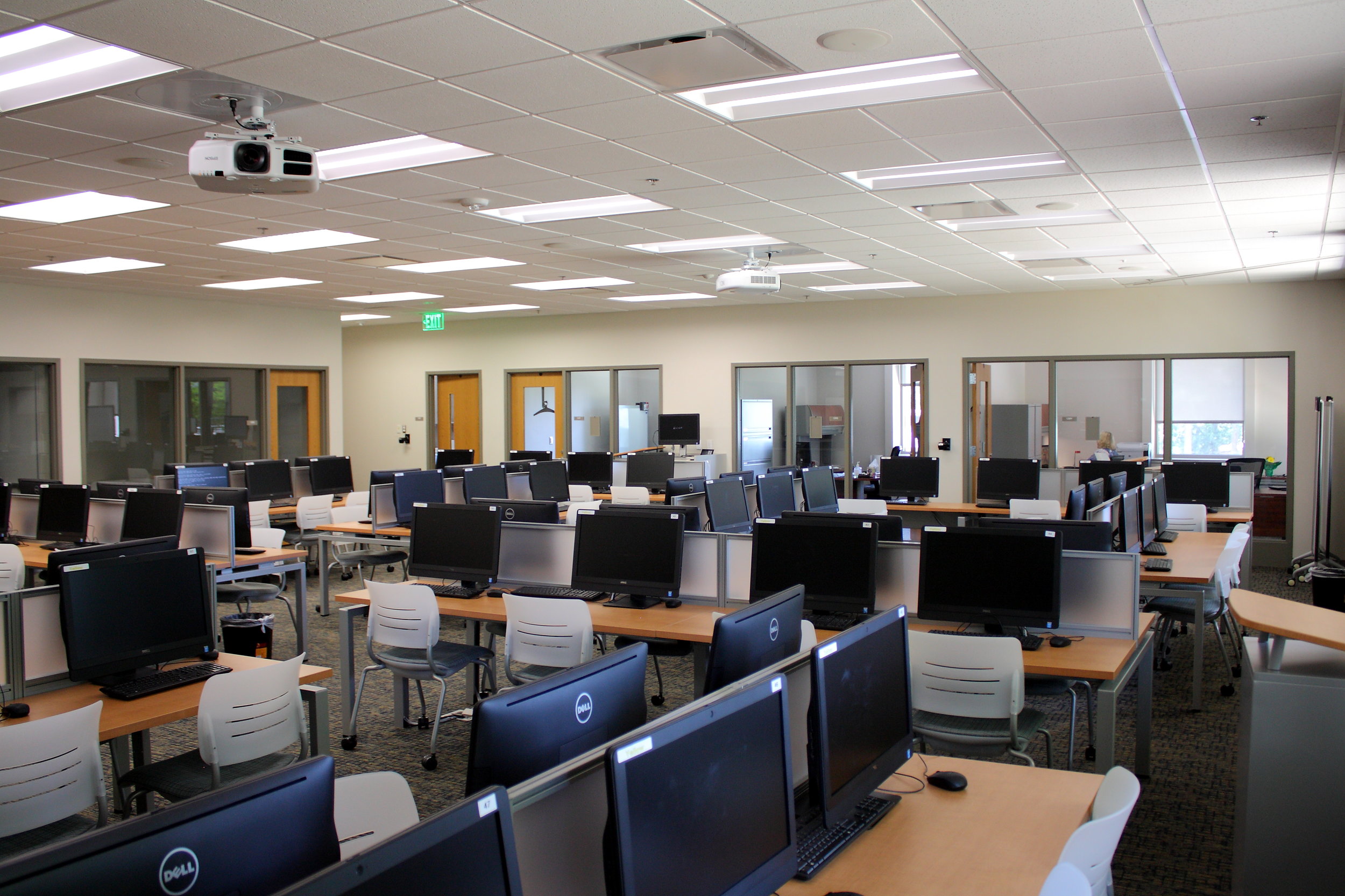 The complete renovation of Holding Hall follows the opening of the new Administrative Office Building at Wake Tech Community College's main campus. The redesign of Holding Hall reconfigures the building footprint for classroom space, office suites and conference rooms for ten different campus departments.
Programming interviews were conducted to optimize the building for increased teaching spaces on campus, while meeting the spatial and adjacency needs of each department. Eleven general use classroom spaces are added to the building, as well as a Developmental Math Collaborative Learning Environment, for individual, small group and classroom teaching spaces. Office suites are provided for such departments as Business Technologies, Career & Employment Resources, Sponsored Programs & Federal Relations, Disability Support Services, Facilities Operations, Student Services, Continuing Education, Mail Services and the Campus Police Administrative Headquarters.
The 1962 structure received entirely new HVAC, electrical, and fire protection systems, as well as a roof replacement and building enclosure upgrades for overall sustainability and energy efficiency improvements toward the LEED Silver Certification goal.