NC STATE UNIVERSITY
FACILITIES OPERATIONS AND SUPPORT SPACE


DURHAM, NORTH CAROLIN

A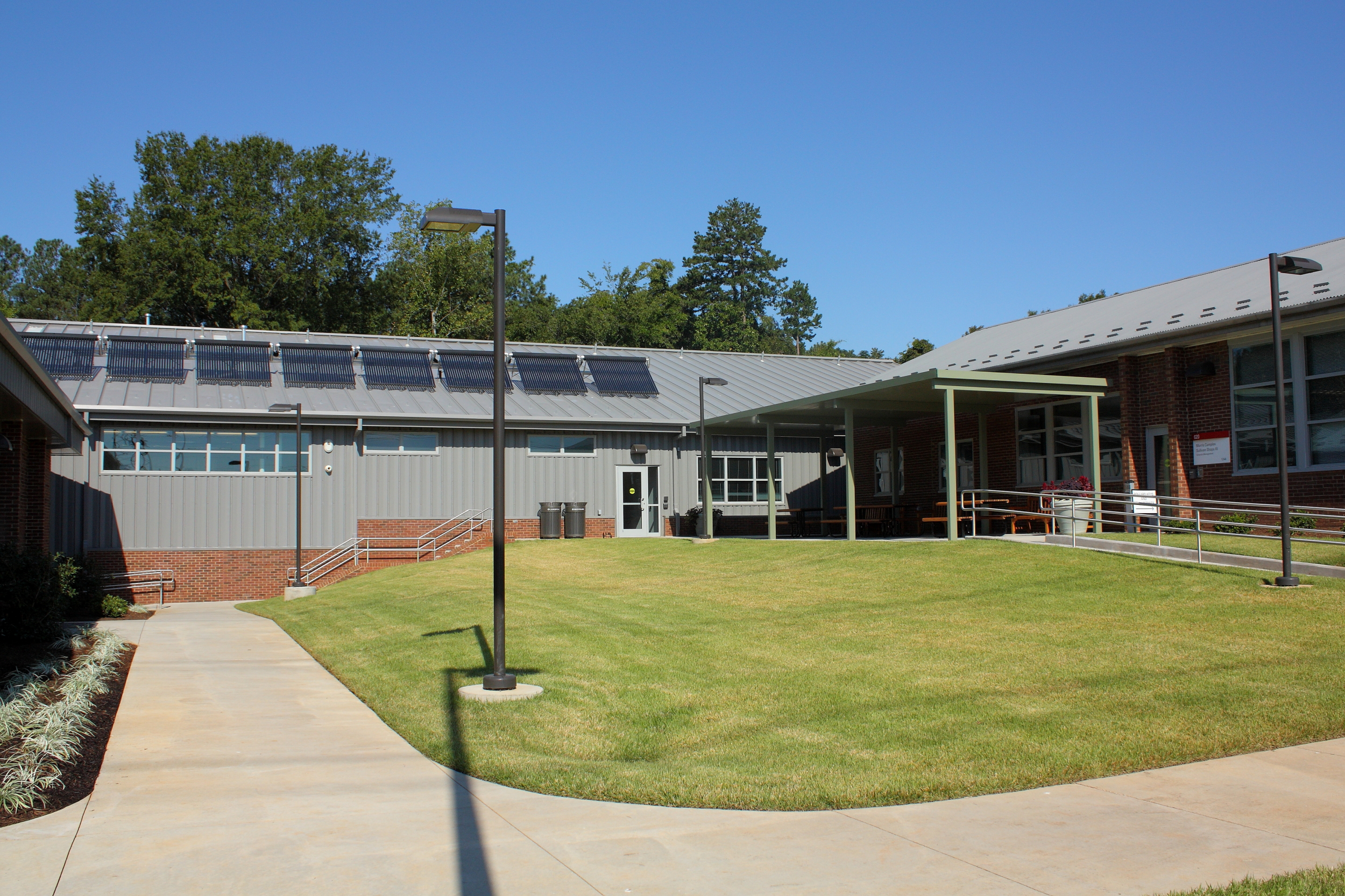 The Facilities Operations Departments of Grounds Management, Office of Waste Reduction & Recycling, and Heavy Equipment, previously housed in a series of small buildings, were combined into one facility. The project include a 4,800 square foot renovation and a 13,500 square foot addition of two load-bearing masonry structures, providing the end users with new office, training, locker, warehouse, equipment storage, and repair shop spaces.
The project also encompassed minor renovations of two existing covered storage structures (approx. 3,360 square foot. each), and construction of a new enclosed, non-conditioned storage area (approx. 3,660 square foot).
This building received LEED Silver and is the first to achieve a LEED certification on NCSU's campus. Many innovative and energy-efficient measures were implemented as ways to achieve certification, such as solar water heating and rain water harvesting for use in the building, vehicle washing, and campus irrigation.